I couldn't resist! They were all so pretty! I swear if I didn't stop myself, I would have bought 5 blushes AND all the Lip Glasses. Hell I would have bought all the lipsticks, too. I went to the MAC stand at Dillard's in the Park Place Mall. That girl who always helps me was there. She was so nice. I originally planned to only buy a couple of blushes and maybe a lip glass. But man! They were so pretty. Here's my haul!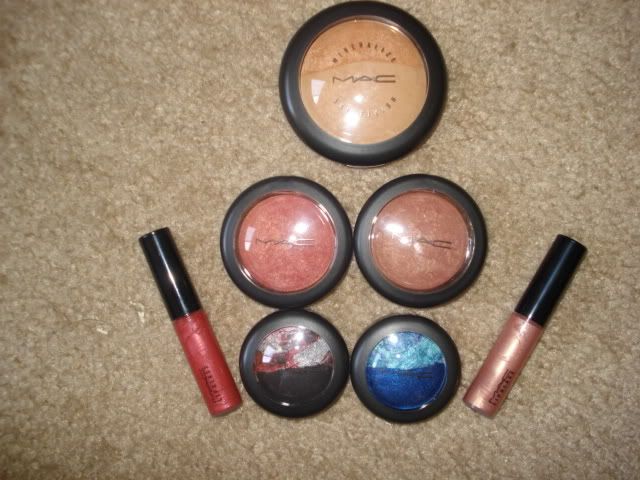 MSF in Medium Dark, Blushes in Merrily & Love Joy, E/S duos in Sea & Sky and Hot Contrast, & Lip Glasses in Li' Hot Pepper & Major Minor

droool! I really wanted to get the blush in Nuance too, but if they have it a couple weeks from now when I get paid again, I'll get it. If not, i don't think I'll die. lol Here's more pictures of them open, w/ no flash, etc.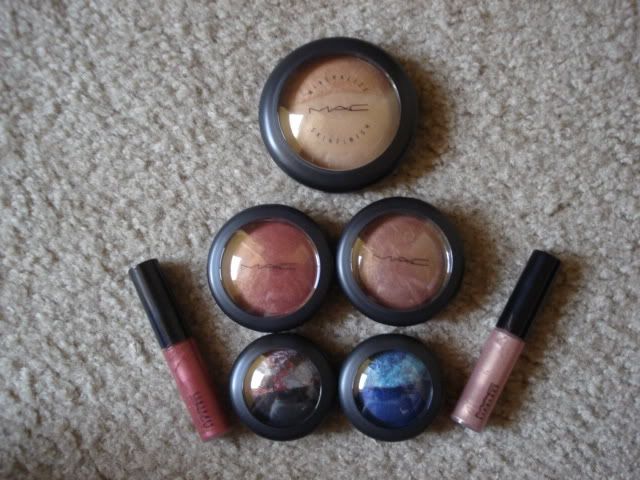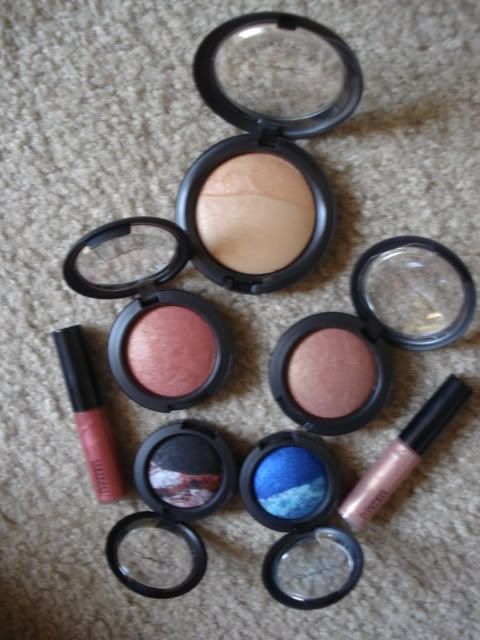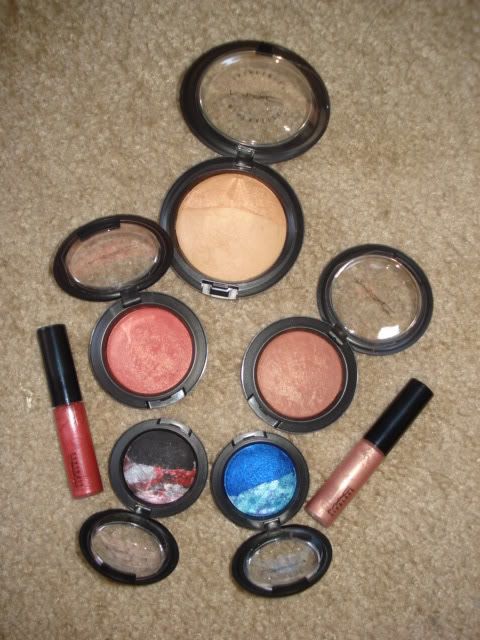 And finally swatches! You can barely see the MSF cause it blends so well with my skin!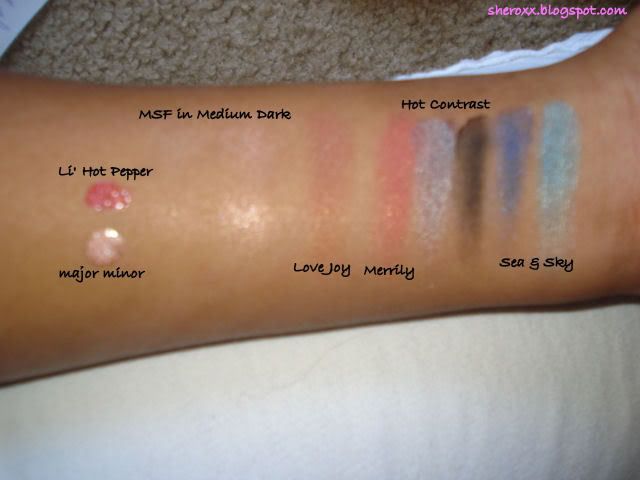 I can't wait to play with them! =]