So, I am SUPER LATE posting this haul because everyone posted it like weeks ago already lol, but better late than never right? haha I really regert not getting the Dior "Chic" Holiday palette for the sale because I am lemming it like craaazy! Oh, btw I forgot to say that they FINALLY opened a Sephora in Tucson! I went the weeknd it opened and it's a lot smaller than other Sephora's I've been to but at least we have one! But on with the haul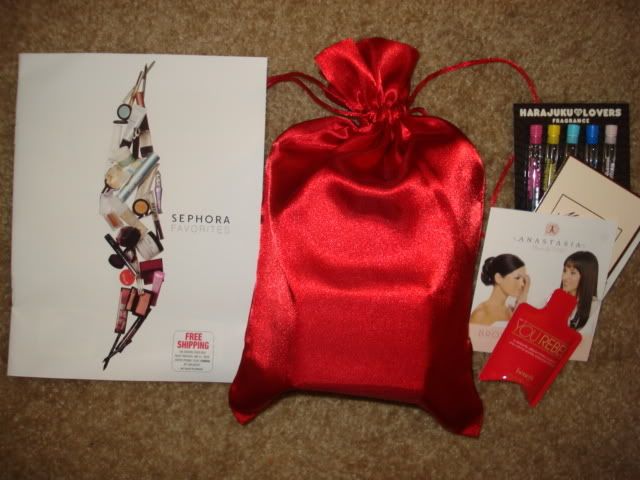 i love the red christmas satchel! + my samples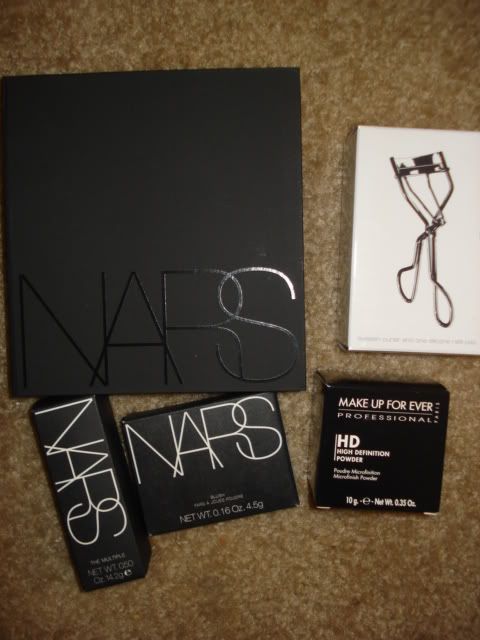 all dressed up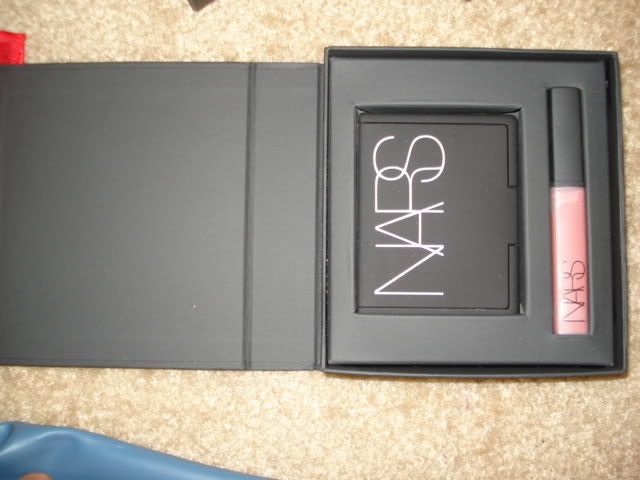 NARS Dolce Vita set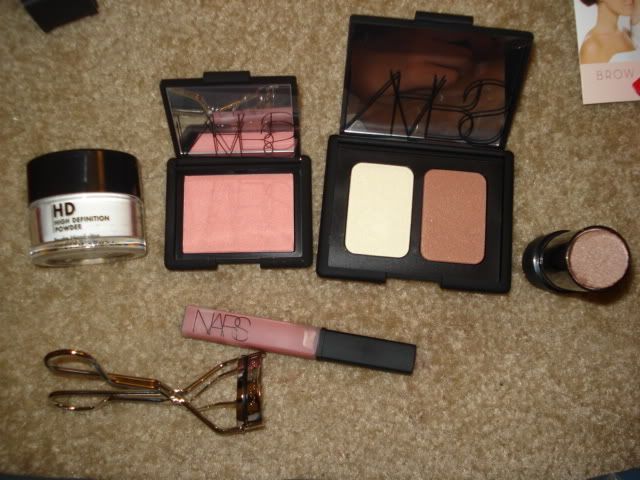 MUFE HD Powder, NARS Orgasm Blush, [Dolce Vita] Albatross & Love Joy, NARS St Barts Multiple, NARS Dolce Vita L/G, Shu Uemura Eyelash Curler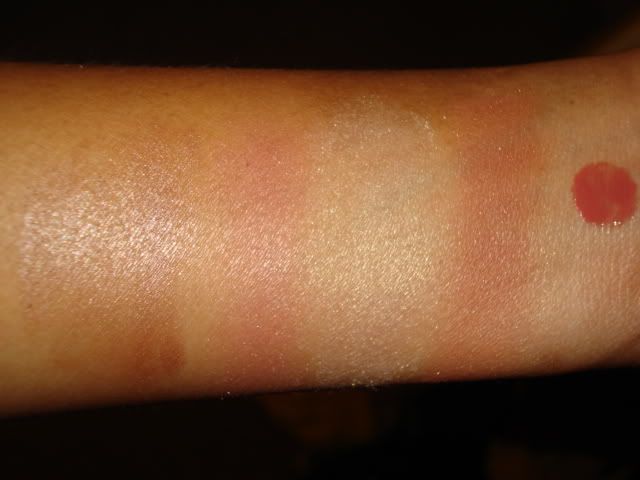 swatches L to R: St Barts, Orgasm, Albatross, Love Joy, Dolce Vita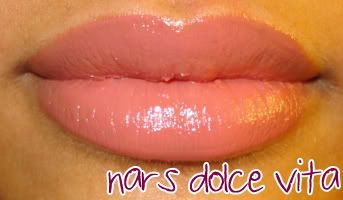 NARS Dolce Vita L/G

I'm missing NARS Copacabana Multiple and Sephora Daily Brush Cleaner from the pictures! I'm really happy with my haul I loooove NARS but $25/blush will make this girl broke so I had to take advantage of it! I wish I got more glosses but ugh maybe next time. Thanks to Pink I HAAAD to get those NARS multiples! The NARS Multiple Duo wasn't out for F&F so I just got the sticks - might as well! But now I kind of regret it because I thought the duo was gonna be small, but look at my blush duo! It's huge! lol I wasn't expecting there to be much product but I'm actually very satisfied. On the other hand, I thought that NARS blushes were bigger?! I guess I never noticed them in Sephora before [I haven't been in a long time, it just opened here a week ago!] But check out this comparison between my bronzer & the blush!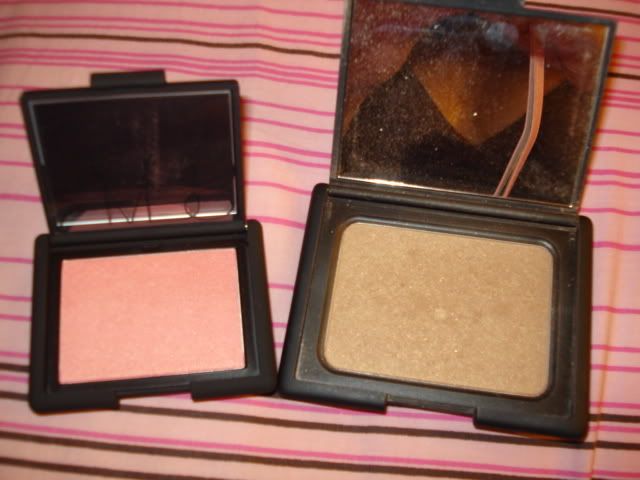 NARS Orgasm vs NARS Casino bronzer

but still I looooove NARS. If I wasn't a MACaholic, I would totally be a NARSissist. haha! BTW I'm lovin the consistency of the NARS gloss so far, not super sticky like MACs (although I don't mind the stickiness) and its so pigmented! I feel like I need to have MAC gloss over a lippie, but this gloss gives so much color!